CHABAS
Une équipe de passionnés au service du transport sous température dirigée
Established professional expertise
A long-standing temperature-controlled goods transporter since 1950 and ISO 9001 certified since 2000, CHABAS has been able to develop and diversify its services in order to continuously adapt to its customers' constraints.
Initially a flower and fresh fruit and vegetable transporter, they gradually shifted towards the transport of chilled goods, then wine, and more recently the healthcare sector/pharmaceuticals.
With a network of agencies located in western France and the Mediterranean Coast and their own fleet of next-generation vehicles, CHABAS combines flexibility, speed and a commitment to quality to ensure client loyalty and a sustainable business model.
Every day, the women and men who share the values of this family business work with the greatest care to ensure and enhance your satisfaction - and your customers.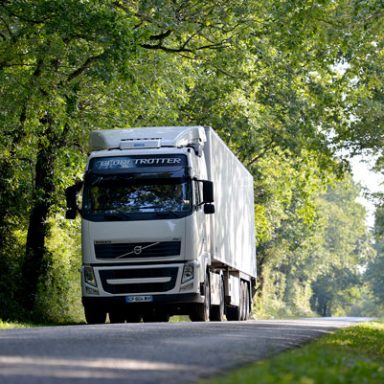 A NEW PHASE OF DEVELOPMENT
In 2016, bolstered by their long-standing experience, the group expanded their horizon to encompass the road transport of pharmaceuticals and parapharmaceuticals while continuing to develop their core business and thus confirmed their solid growth prospects.
4 KEY DIVISIONS FOR SUSTAINED GROWTH
There are 4 divisions, each of which is an expert in their field:
Fraîcheur (Freshness): transports and delivers palettized fresh products, including an express delivery service to food industry professionals (supermarkets, wholesalers, retailers, delicatessens, etc.).
Fruits et Légumes (Fruit and Vegetables): Transports and delivers palettized fruit and vegetables, in association with regional and international suppliers, to logistics platforms, markets, mass retailing outlets, all over France and the surrounding countries.
Roca: transports and delivers fruit and vegetables by freight train to the Paris region or by truck to destinations all over France.
Santé (Health): dedicated transport for palletized pharmaceuticals and parapharmaceuticals from or to all regions of France.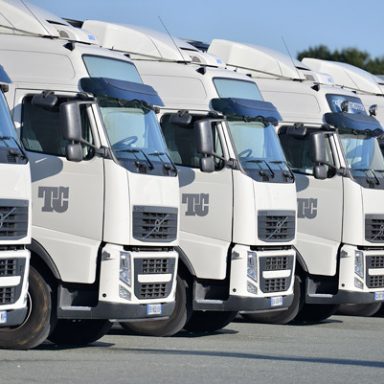 Quality Policy
A global quality commitment applies to all the group's business sectors, all lines of work, and on all sites, to meet the same goals.

ISO 9001 STANDARD FOR RESPONSIVE LOCAL SERVICES
Since 2001, as part of the process for ISO 9001 certification, Transports Chabas has been committed to developing their quality management system. This initiative permeates the entire group and is based on the optimization of means, staff training, and thoroughness in the definition of processes for all fields - operations, order picking, support functions, with one specific obsession, customer satisfaction.

CO2 GOAL FOR A COMMITTED GROUP
By signing the "Objectif CO2" charter determining the quantity of CO2 emitted during their various transportation services, Transports Chabas confirm the extent of their commitment for the protection of the environment. They renewed this in 2015 with a 3-year action plan. Their proactive approach is focused on:
- Selection and equipment of vehicles to reduce fuel consumption,
- Monitoring of fuel consumption,
- Eco-driving training for drivers (initial and refresher).